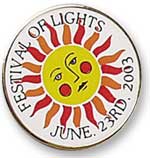 Acrylyne pins are directly printed using epoxy based inks onto an acrylic base color. Unlike oriental imported pins that are screened on cloisonne, our imprinting process actually bonds with the base acrylic color for bright, crisp detailing and a very durable and long-lasting finish!
With modest setup costs and lightning-fast delivery, consider Acrylyne for your next promotional pin program. Please call or email for information on how you can receive a sample kit, and our limited time self-promotion special!
Acrylyne Net Pricing Schedule
250
500
1,000
2,500
5,000
10,000
$1.08
$.96
$.86
$.79
$.73
$.68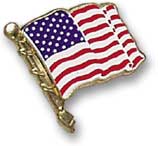 SETUP CHARGE: $25 (with your camera ready artwork)
DELIVERY: 7-10 Working days!
Pricing is based on up to two colors printed on white epoxy background. Other background colors are available but may affect cost. Additional silkscreened colors are .12/each. Please add $10 for each additional color to the setup cost.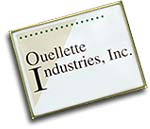 Art & Design services are available. Costs vary with complexity of design and quality of source materials. Please call factory for a quote.
All pricing is NET and includes military style clutch attachment and individual polybag packaging. Pre-production samples are $30.